Industrial Air Filters, Pneumatic Filters, Gas Filters for Compressed Air,
Compressed Natural Gas Applications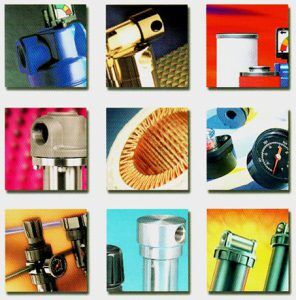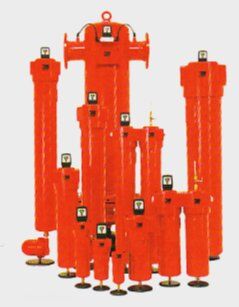 Omni Controls…..Focusing on What Matters Most – Quality, Service, and Innovation – for You, the Customer Since 1980.
We're dedicated to fulfilling your filtration requirements. We know that every application requires specific needs and we have the products ready to address them. Examples of Omni Controls' compressed air and gas engineering expertise are found in applications around the world. Hundreds of companies trust and rely on our products and knowledge for their success. Allow us to assist you with your needs.



Typical industries served, air and gas applications for our engineered solutions:
Aerospace
Automotive
Breathing Air
Breweries
Food and Beverage – Processing & Packaging
Gas Manufacturers
Gas Chromatography
Laser
Medical / Laboratories
OEM's
Offshore Motion Compensation
Optical Equipment
Petrochemicals
Pneumatic Controls
Power Plants
Pulp & Paper
Spectrometers
Textile
Product Rejects? Lost Production Time? Increased Maintenance Expense?
The Real Problem………Dirty Compressed Air and Gas

Solids picture: Actual pictomicroraph contaminants (Magnified 100X scale: 1 division = 20 micros (µm))
Three Contamination Threats
The contaminants of greatest concern in precision compressed air systems are water, oil, and solids. Water vapor is present in all compressed air; it becomes greatly concentrated by the compression process. While air dryer systems can be used effectively to remove water from compressed air, they will not remove the second major liquid contaminant – oil. Most oil comes from compressor lubrication carry-over, but even the air produced by oil-free compressors has hydrocarbon contamination brought into the system through the intake. The third contaminant found in compressed air is solid matter including rust and scale. Solid particulates, combined with aerosols of water and oil, can clog and shorten the life of air system components and can foul processes.
Typical Applications:
Coalescing (Oil Removal)
Air dryer prefilter
Paint spray booths
Breathing air
Tool protection
Air valve protection
Air cylinder protection
Compressed air system protection
Adsorber (Vapor Removal)
Odor removal
Breathing air
Food packaging machines
High purity laboratory gases
Hydrocarbon vapor removal
Interceptor (Particulate Removal)
Desiccant dryer afterfilter
Prefilter for coalescer
Systems with high concentrations of solid contaminant
Particulate protection for non lubricated systems
The "Right" Coalescing (Liquid and Particulate Removal) Filter Media for the Application.
Omni Offers:
Coalescing, particulate, and adsorption filters
Optional indicators, gauges, and drains
Temperatures to 450° F
Connection sizes from ¼" to 3" NPT, BSPF, and BSPT
Flows from 10 to 1600 SCFM (17-2822 m3/hr)
Flow Pressures to 5000 PSIG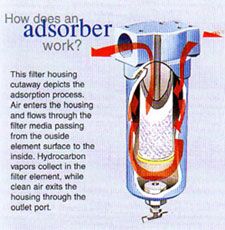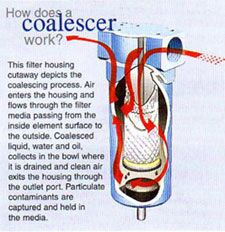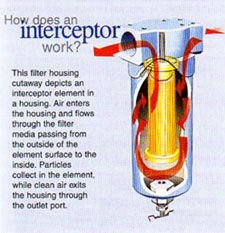 Air and Gas Filter Product List
Air Line Filters
Air Lubricators
Air Micro-Filtration Products
Air Preparation Units
Air Regulators
Air Sampling Filters
Alternative Fuel Filters
ASME Coded Vessels
Coalescing Air Filters
Coalescing Filter Media
Coalescing Filters
Coalescing Oil Filters
Coalescing Silencers
Compressed Air Filters
Compressed Air Purifiers
Compressed Gas Filters
Condensate Drains
Desiccant Air Dryers
Desiccant Compressed Air Dryers
Desiccant Dryers
Filter Vessels
Filtration Vessels
Gas Coalescing Filters
Gas Micro-Filtration Products
Gas Purification Filters
Gas Regulators
Gas Sampling Filters
Heatless Desiccant Air Dryers
Heatless Desiccant Dryers
High Pressure Air Filters
High Pressure Natural Gas Filters
High-Flow Filters
In Line Desiccant Dryers
Industrial Air Filters
Industrial Air Filtration Systems
Instrumentation Filters
Landfill Gas Filtration
Lubrication Filters
Membrane Dryers
Membrane Elements
Micro Filtration Products
Multi-Layered Pleated Filters
Oil Separators
Particle-Free Filters
Particulate Filters
Pneumatic Air Filter Regulators
Pneumatic Air Filters
Pneumatic Filters
Process Filters
Refrigerated Air Fryers
Refrigerated Compressed Air Dryers
Regenerative Desiccant Dryers
Stainless Steel Steam Filters
Steam Filters
Sterile Filters
Water Separators
Our Compressed Air and Gas Filter Products

Parker Finite Filters – Cost effective OEM solutions with a wide variety of filter media available to meet your specific needs.
Types of Parker Finite Filters: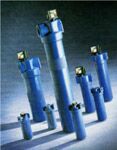 International H-Series Filters
Coalescing, particulate, and hydrocarbon adsorption. Flows from 10 to 1600 SCFM: 17 to 2822 m3/hr.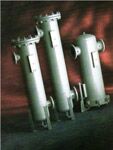 ASME Coded Filter Vessels – Compressed Air & Gas Filters
Large capacity. Coalescing, particulate, and hydrocarbon adsorption. Floor or line mount. Flows to 37,000 SCFM / 62,000 m3/hr. 3″ NPT to 16″ flange.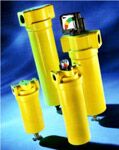 BA-Series – Dual Stage Compressed Air Filters – Breathing Air Purifiers
Coalescer/adsorber combination unit. Flow to 75 SCFM. Flow pressures to 500 PSIG.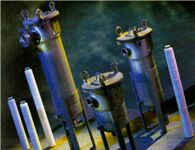 Micro Series Air/Gas Microfiltration Products
Membrane filter elements and housings for: semiconductor/microelectronics, medical/pharmaceutical, food and beverage.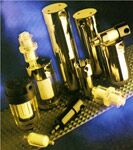 Instrumention and Gas Sampling Filters
Stainless steel, aluminum, plastic, hastelloy. For food processing, chemical processing applications. Disposable in-line filters with optional hose barb connections.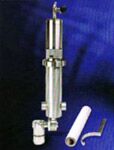 Finite Stainless Steel Steam Filters
98% efficient at 0.1 micron. Flows to 750 SCFM. Removes rust and other particle contamination. Removes excessive condensate from steam.
Alternative Fuel Filters
First and most complete line of alternative fuel filters/coalescers. High efficiency, high and low pressure filtration.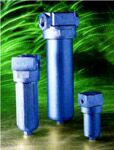 J-Series Compressed Natural Gas Filters
Robust filter design. To 5,000 PSIG. Threaded head to bowl design. Temperatures to 350 (degree symbol) F. In SAE and NPT connections.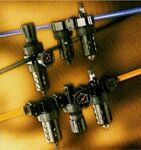 Air Preparation Units – Air Line Coalescing Filters, Air Line Regulators, and Lubricators
Made of aluminum, zinc, stainless steel. Miniature, subcompact, compact, standard, pilot controlled regulators. Hi-flow air line regulators. Modular accessories and combinations – 2 unit, 3 unit dimensions.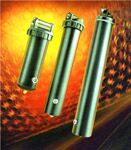 Compressed Air and Gas Desiccant Dryers
For point of use and OEM applications. 1/4″ to 1″ NPT ports. Capacities to 60 SCFM. Pressure dewpoints down to -40 (degree symbol) F.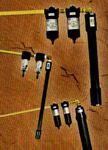 OEM Compression Air Hollow Fiber Membrane Dryers
Coalescing filtration with a modern alternative to pressure swing and refrigerent dryer technologies. Dewpoints as low a -40(degree symbol) F(at 10 SCFM) and +35(degree symbol) F (at 40 SCFM).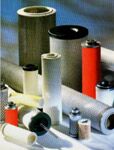 Finite Par-Fit Conversion Elements
Special UNI-CAST design. Over 2,500 conversion elements available. Coalescing, particulate, and adsorption filters. Most competitor cross-referenced.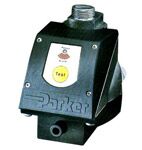 Zero Air Loss Condensate Drains – Finite Z Series Electronic
Designed for economical removal of unwanted water, oil emulsions and other liquids. Results in zero loss of expensive compressed air.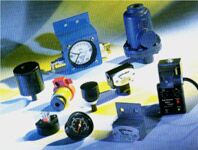 Air Line Filtration Accessories
Automatic drain valves, differential pressure gauges – indicators, actuated drain traps, metal sump drains, mounting brackets, plus.
Zander Filters– State-of-the-art filtration technology. Multi-layered pleated filter elements providing superior dirt holding capacity, low cost operation, long service life. Unique block design adsorption dryers providing compact and trouble free performance.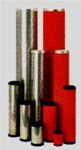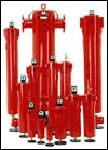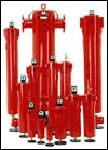 Microfilter Series
A high-efficiency filter for producing clean, oil-free neutral compressed air and gases. The entire line is modular in design and available in convenient 1, 2, or 3 stage systems to solve most compressed air and gas filtration problems. The unique four-phase pleated element design (available in five levels of efficiency) is effective in trapping particulate and residual moisture to .01 micron and residual oil to .005 PPM at 99.9999% efficiency while providing the longest service life and lowest cost of operation in the business. You can benefit from Zander quality in other manufacturers' housings. Filters are available from vacuum to 5,000 PSIG, 15-18,000 SCFM.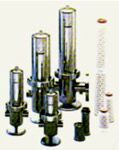 Process Filter – Sterile Filter
These sterile, vent and steam filters enable users to remove particulate and microorganisms for thesafe use of compressed air, gases and steam in the process and food and beverage industries. These pleated depth-style filter elements are made from a non-shedding material that can be sterilized in an autoclave or cleaned-in-place with the use of slow-speed steam. After extensive independent laboratory testing, the sterile filters have been validated by the FDA as efficient in trapping particles to .01 micron at 100% efficiency. The elements are laboratory tested and come complete with a traceable serial number. The 5 micron sintered stainless steel steam filter elements effectively remove moisture and particulate from steam lines to prolong the service life of downstream equipment. The complete range of Zander Microfilter elements are available from Omni in electro-polished 304 or 316 stainless steel housings for use in caustic environments or with gases which may produce acidic condensate such as carbon dioxide.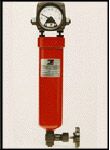 High Pressure Filter
Omni Controls carries a complete range of Zander particulate, coalescing and activated carbon filters for critical high-pressure compressed air and gas applications. The complete High-pressure Microfilter Series is available in 362 PSIG, 580 PSIG, 1,450 PSIG, 3,625 PSIG and 5,075 PSIG with higher pressures available upon request. High-pressure delta P gauges and manual drain valves are supplied as standard with a high-pressure solenoid drain valve (Traptronic HP) available as an option.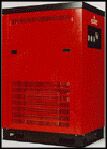 Refrigerated Dryer
The Ecostar Series Refrigerated Dryers use unique twin-tech heat exchangers which, when combined with the high-performance Zander microfilters, provide 35° to 38° dew points and the lowest pressure drops in the industry.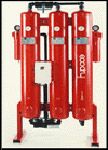 KM/KEN Adsorption Dryer
The Zander KM / KEN Series Heatless Adsorption Dryers are now available from Omni Controls. The K series adsorption dryers are fully automatic, easy to install and can provide pressure dew points to -95°F.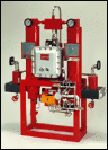 HDK High Pressure Adsorption Dryer
The Zander HDK-Series Adsorption Dryers are available in ranges from 710 – 6,000 PSIG and in flows ranging from 7 SCFM to 1,664 SCFM for compressed air and process gases.
Membrane Dryer
The Zander Sunsep Membrane Dryers are specifically designed for small-flow applications where there is no electrical power readily available, space is at a premium or a small explosion-proof dryer is required.